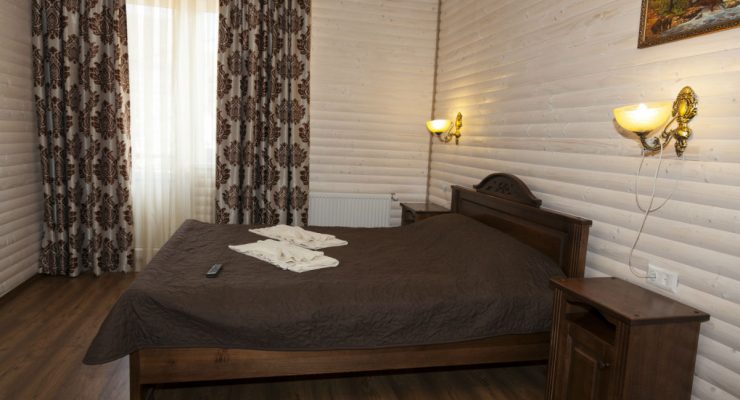 Total area: 20 m2 Number of rooms: 11 Capacity: 2 people.
Common room in which there is a double bed, a fold-out double bed, a bathroom (sink, toilet, shower, pol.sushitel), a TV, a table with two chairs. Capacity: 2 people. These rooms are equipped with everything necessary for a pleasant stay. Bathroom equipped with shower, hygienic and cosmetic products.
Our Standard rooms provide you with a feeling of comfort and well-being, so you need to stay.
Room price in season:
Room rates on 23.11.2017 year. For pricing, please contact our manager.


Room Specifications
Room size:

20 m2

Beds:

double bed

Satellite TV:

Yes

Wi-Fi Internet access:

Yes

Shower:

Yes

Room service:

Yes

Refrigerator:

No

Maker:

Yes

Couch:

Yes